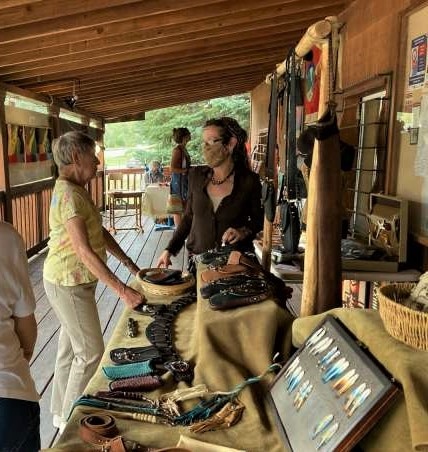 The Questa Studio Arts Tour has been held in mid-August since 2015. It is the first of the northern NM studio tour season that continues into the autumn. With crafts and art from the traditional to the modern, the tour now showcases the works of over 45 artists and extends over an 8-mile scenic route, from the southside of the village, to the edge of the Carson National Forest to studios with breathtaking views of the Rio Grande del Norte National Monument.
Several artist 'hubs' serve to gather multiple artists who would otherwise be difficult to reach in untamed outer studio sites. Maps can be obtained at our Visitor Center, or at any participating studios.
This is a project of the Questa Creative Council. More information and year-round access to our area artists can be found at Northern New Mexico Artists.
The Questa Creative Council also hosts workshops throughout the year. Topics range from fiber arts, working with clay, painting, and local cuisine. Please check their website for schedule and details. Projects | Questa Creative Council