Remote off-road routes provide access to public lands and the mountain back country through forested trails to abandoned mines, mountaintop lakes, and stunning mesa overlooks. Questa has a diverse system of US Forest Service roads to explore whether you ride an all-terrain vehicle (ATV), off-highway vehicle (OHV, including motorcycles), recreational off-highway vehicle (ROV), 4×4, or are looking for a place to snowmobile in the winter.
Be sure to only use trails designated for motorized vehicles. To ride on paved roads, drivers must have vehicle registration, proof of insurance, a valid driver's license and an OHV road-use permit, plate, or decal available at the Questa Motor Vehicle Department office.
The Village of Questa allows use of OHV's within town limits for the purpose of accessing trails from your lodging or unloading location. The two main thoroughfares, NM-522 and NM-38, are excluded from this access except to cross over carefully and to enter another village street.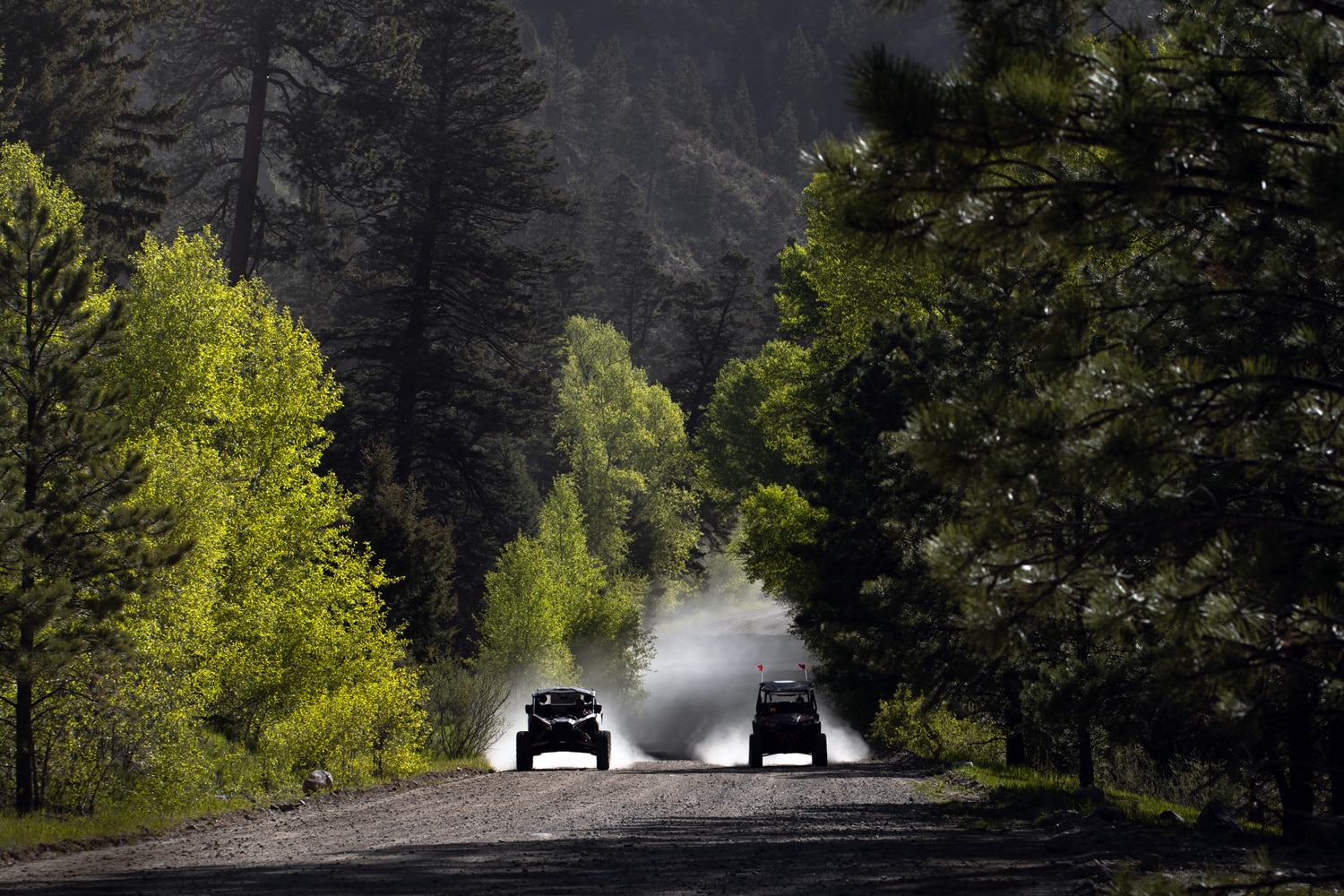 Where To Ride
Cabresto Canyon is a favorite destination for off-roading into Midnight Meadows and up to Cabresto Lake through a network of forest roads that run east of Questa and north of the town of Red River, connecting the two. Greenie Peak and the old Midnight Mine are dramatic destinations, as is Cabresto Lake, all located within the Carson National Forest.
Directions to Cabresto Lake/Cabresto Canyon from the Questa traffic light
Drive east on NM-38 for 50 feet (toward Red River) and immediately turn left onto Cabresto Road behind the Visitor Center (if you miss it, just turn into and drive through the Visitor Center parking lot to reconnect with the road). Drive for 6 miles; along the way Cabresto Road changes names to NM 563 and then again to Forest Access Road 134. Turn left/north onto Forest Access Road 134A and continue on the winding road for 2 miles to the lake. 4WD or a high clearance vehicle is recommended.
Where To Ride
Cebolla Mesa provides miles of crisscrossing dirt tracks amidst a combination of piñon forests and wide-open views on the mesa above the Rio Grande Gorge, with trails that extend to the banks of the Red River and the Rio Grande.
Directions to Cebolla Mesa from the Questa traffic light:
Take NM-522 south for approximately 5 miles (toward Taos) to Forest Road #9 on the right/west side, look for Cebolla Mesa signage; the trailhead is just off the highway.