The gateway to northern New Mexico's Rio Grande del Norte National Monument, over 300,000 acres of pristine, protected wilderness areas offer unlimited outdoor recreation, from hiking and snowshoeing to rock climbing and driving tours. Being at the confluence of the Rio Grande and Red Rivers, Questa rightly lays claim to having the best fishing in the state.
Part of the Enchanted Circle Scenic Byway, Questa is the unspoiled stop that inspires artists and photographers with its scenic diversity. Sagebrush mesas drop 800' into the Rio Grande Gorge; the Rocky Mountains' Alpine beauty is on full display amidst aspen and pine forested peaks. The area is as picturesque as it is historic.
Questa's St. Anthony's Church is a living legacy that represents the Village's unmistakable cultural heritage and pride of place. In 2006 the west wall of the Church collapsed, and the community came together to rebuild it one adobe brick at a time; it took hundreds of volunteers six years to finish. In fact, many of the volunteers are direct descendants of the same families that originally constructed the Church in the 1880's.
In Questa, the welcome at family-owned shops and restaurants is genuine; "home" is a cozy cabin, Airbnb, riverfront campsite or local lodge. Good eats can be found in town, with the infamous Frito Pie a must have. Come for the day or stay for a while; adventure out to Questa and "Find What's Real."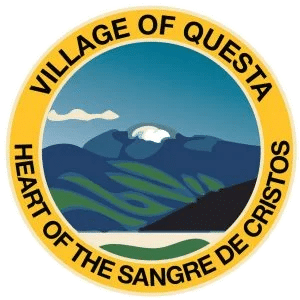 Questa Community Profile
Questa, NM in 2020:
Population
1,961 people with a median age of 35.3
Median household income
$40,865. Between 2019 and 2020 median household income grew from $35,922 to $40,865, a 13.8% increase.
Employment
From 2019 to 2020, employment in Questa grew at a rate of 11.1%, from 733 employees to 814 employees.
Median property value
$137,500, reflecting a 1-year growth of 11.9%, with median annual property taxes of $603.
For a summary of Questa 2020 Census information, go to:
Questa, NM | Data USA